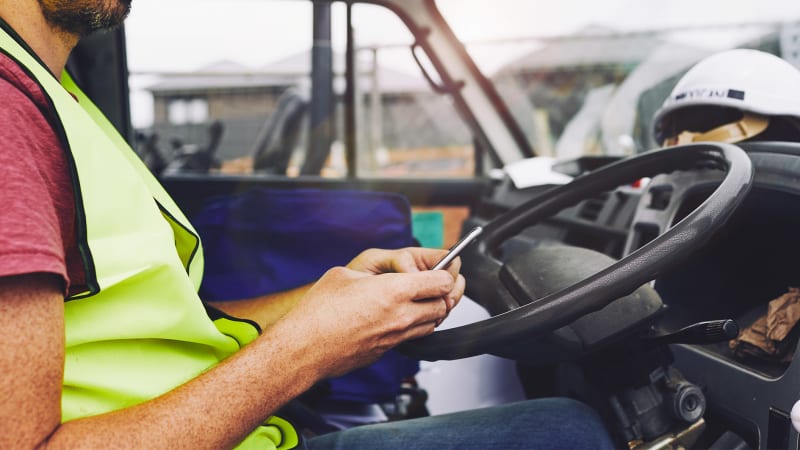 Offenders received whopping $1000 fines after being caught texting or calling while driving.
Queensland Police have handed out fines totalling $218,000 to 218 people over six days after tougher new penalties for driver mobile phone use were implemented in the state this week.
As of February 1, 2020, motorists in Queensland now face standard $1000 fines and four demerit points if they're found to be illegally using their phones while behind the wheel.
In the period from February 1 to February 6, 218 drivers have been issued infringements for mobile phone offences as of time of writing.
Ive got no doubt the fines will shock them, Queensland Transport and Main Roads minister Mark Bailey said.
Thats the intention and we make no apologies for it. Using your phone while driving is like drunk driving. Its got to stop.
Drivers who fail to change their dangerous behaviour will pay for it.
Re-offenders will now also face $2000 fines in Queensland and double demerit points for the second or subsequent mobile phone offences committed within one year after an earlier offence.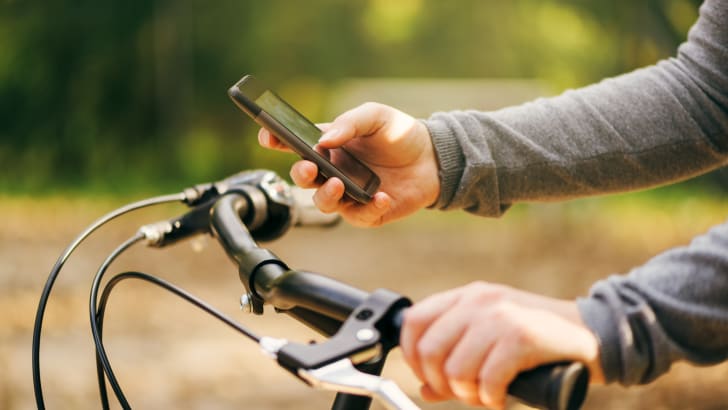 Cyclists are also subject to the new $1000 fines for phone use, but will not be subject to the associated demerit points.
According to the Queensland government, the new penalties apply to anyone who is found to have their mobile phone in their hand and is using it for any reason while you are driving including when youre stopped at traffic lights or in congested traffic.
Police are monitoring these behaviours using police observation, as there is no mobile-phone camera monitoring program currently in place in Queensland.
Mobile phone fines in other Australian states
Queensland has the harshest penalties for phone use while driving, followed by South Australia, where the penalty is a fine of $534 and three demerit points.
In New South Wales, 10 fixed and portable mobile phone detection cameras have been in place since December 2019, with plans for more to be rolled out across the next four years.
From March 1, 2020, NSW motorists found to be using their phones will face penalties of $344 and five demerit points. This increases to $457 in school zones.
Until March, the penalty in NSW is $344 and five demerit points, $457 and five demerit points in school zones.
In Victoria, this infringement attracts a penalty of $496 and four demerit points, in Western Australia it's $400 and three demerit points and in the Northern Territory it's $500 and three demerit points.
Tasmania has penalties of $336 and three demerit points.
The ACT is the only state or territory to distinguish between types of phone use, issuing different penalties for calls compared to messaging or internet use.
Handheld phone use like phone calls attracts a fine of $480 and three demerit points, while messaging, social networking, mobile application or accessing the internet is a penalty of $589 and four demerit points.
As you will see in the images above, it helps drivers with the following:
Navigation
Provides live notifications of nearby incidents and events
Roadworks alerts
Truck Restrictions on local roads
Toggle between Toll Roads, or Non Toll Roads
BOM weather information
When using this App, please ensure that you obey all road rules including mobile phone usage.
For more information about this app or instruction on how to download it, please go to https://qldtraffic.qld.gov.au/more/index.html


The information contained in this page was extracted from Car Advice